Construction machinery industry may usher in an inflection point this year
---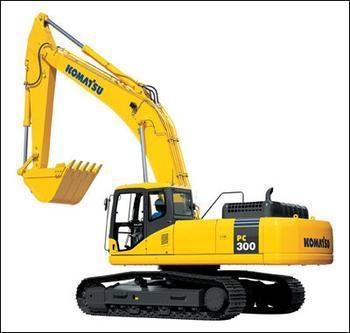 China's construction machinery enterprises suffering market cold turned on a "backsliding" scene collectively, according to the 2012 Construction Machinery Industry's Third Quarterly Report released recently. In the first three quarters, only Zoomlion in the entire industry achieved revenue and profit growth. Hunan Statistical Bureau released the latest statistical information on the last day last year, it was special construction machinery equipment manufacturing industry that topped the list in mass of profit, realizing profit of over RMB 2.05 billion, over RMB 10 billion higher than that of the tobacco industry ranked second, showed in the statistics of 39 large-scale industries in Hunan. With the arrival of the high-speed rail era, an inflection point of the construction machinery industry may appear in the second half of this year.
Data show that in November 2012, the total industrial output value of the national construction machinery industry was over RMB 42.96 billion, 15.82 percent down year on year; and the sales value was 43.45 billion, 15.82 percent down year on year. Among the sub-industries of the construction machinery industry, it was the constructional engineering machine manufacturing that suffered the greatest falling range in both industrial output value and sales value, reducing by 23.42% and 19.18% year on year respectively.
Under the pattern of industry-wide decline in sales and profits, Zoomlion achieved revenue of RMB 39.1 billion, up by 17.77% and net profit of about RMB 6.96 billion, up by 16.75% in the first three quarters, which can be described as "Outshine Others".
High-speed rail era may accelerate the industry reshuffle.
Last year was known as a year when China's construction machinery industry faced the greatest dilemma. The whole construction machinery industry entered a downturn since April 2011, which has lasted for 20 months so far. As the entire Beijing-Guangzhou high-speed rail line was put into operation officially at the end of 2013, an "economic corridor" strung because of high-speed rail will not only bring new business opportunities for construction machinery but also drive the large-scale development of enterprises, achieving industry reshuffle.
Information from the Ministry of Railways shows that as railway investment gets warm again, performance of construction machinery businesses is expected to get strong support; and especially demands for earthwork machinery, road construction machinery, piling machinery, hoisting machinery, etc. are expected to grow. In addition, agricultural machinery will also usher in new opportunities, according to the national water conservancy works construction plan.
Industry analysts believe that the construction of railway construction projects is mainly divided into subgrade construction, bridge construction, tunneling, railway construction, station building engineering and electrical engineering. And different engineering construction has corresponding construction machinery. In term of bridge construction, Hunan manufacturing with Zoomlion as representative has won a stably increased market relying on its outstanding performance in the construction of the Hangzhou Bay Bridge. Besides, tunneling and railway construction have provided numerous opportunities for Hunan enterprises.
The construction machinery industry would enter a stage of modest recovery in 2013 and the second half of this year may be the inflection point of the industry, forested by insiders.
---